Mastectomy Fitting
What is a certified mastectomy fitter?
Mastectomy Fitters (BOC CMF) are individuals qualified to provide assessment, treatment plan development and implementation, follow-up and practice management of patients using external breast prostheses and other post-mastectomy services. Mastectomy fitters are recognized professionally as having completed a rigorous education and training that satisfies industry standards. Mastectomy fitters address medical conditions of the upper extremities and post-mastectomy surgical outcomes.
What to expect at your visit
Here our embracing family at Brace It O&P, you will be treated with the utmost dignity at every stage of post-mastectomy care or health challenge. We will help you find the best fit for you and your needs. We have a variety of bras and accessories to meet everyone's style and wants. As well as mastectomy, lumpectomy and partial breast prosthesis and forms to meet the unique needs of every woman.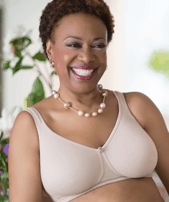 After a lumpectomy or mastectomy, your bra needs can be radically different than before surgery. Choosing the right bra is crucial in making you feel more comfortable and secure with your new breast form.

Breast forms are post mastectomy prosthesis that provide balance, coverage and shape. Breast forms mimics the profile of natural breast tissue. Allowing the transition to be easier and more comfortable for her.

The ADVANCE Armsleeve combines the latest fabric technologies with a breathable top band for enhanced comfort making it a leading treatment choice for patients with lymphedema worldwide.

Camisoles are Ideal for post-surgery and leisure wear. Easy to get on and off with a step-in design. They also provide two removable drain pouchest and two fiber filled breast. To help achieve the perfect silhouette.
Burn Garnments
Burn garment fabric is softer than that used in vascular garments. They have two-way stretch, reaching capillary pressure yet also have low resting pressure, making them safe to sleep in. Burn garments are custom-made, designed to provide precise pressure, and are measured and fitted for each individual patient to achieve an accurate fit for maximum effectiveness. They are individually engineered, designed and constructed to satisfy the needs of each individual patient.
Effective use of compression within weeks of the initial burn will also eliminate the likelihood of post-burn surgeries such as contracture release and possibly reduce the need for additional skin grafting.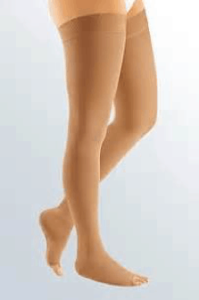 Brace-It O & P has set the standard for Vascular and Burn care in the Custom manufactured compression garments.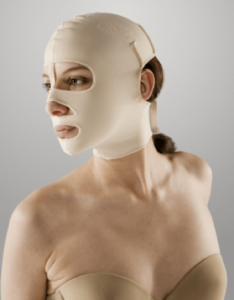 Each compression garment is individually created by our dedicated teams for the complete design, manufacturing and delivery process.